Improve your English Speaking Skills- Learn to Think in English!
You may know someone who doesn't have a wide knowledge of English but who can continue a conversation fluently.  What is their secret?  Thinking in English is the key to fluency and this module takes you through the 3 main steps in mastering this skill.
Many speakers at Intermediate level and sometimes higher translate their message word by word from their first language when speaking. This slows down communication, creates hesitation and uncertainty and results in unnatural English.
The secret is using smaller parts of meaning that are easier to 'think in English', and then combining them to express a single idea. This is called 'chunking'- there are typically three chunks per idea (or sentence). For example, one chunk could be a signal phrase like 'to be honest' or 'for example' (these phrases contain information about the attitude or intention of the speaker). A second chunk could be 'I haven't finished the report' and a third 'but I'll do it now'.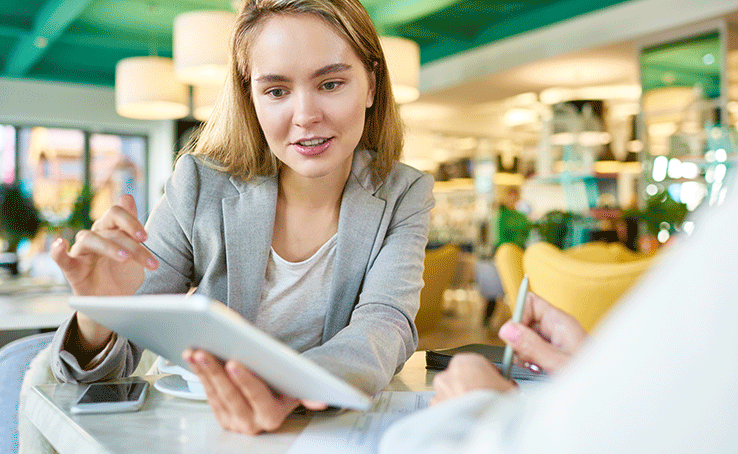 In these modules you will learn how to structure your sentences so that they are more natural sounding, more concise and more impactful. If you learn to apply the chunking principle, you are well on the road to thinking in English.
You will learn new everyday phrases, new sentence structures, key signal words and you will be able to give a short unprepared talk with a good level of fluency at the end of the modules.
Intensive Fluency Coaching - Basic or Advanced Modules
In-depth evaluation of fluency issues + one-to-one intensive coaching over 12 hours during 2/3 weeks
€490
eLearning: Self-access Course (3 module bundle)
This module is designed for self-access so you can follow the material and complete the exercises at a time and a pace that suits you. It instructs you in key processes using simple step-by-step lessons with exercises at different levels of ability.  It also includes 1 hour of one-to-one coaching which you can book at your convenience.
Subscription Licence for Organisations €150/month
Organisations may prefer a subscription licence, 60 days per user for up to 8 users. Cost: €150 per month. Please contact me mary@english-for-professionals.com or book a chat HERE to set it up
Group Workshops Available on Demand